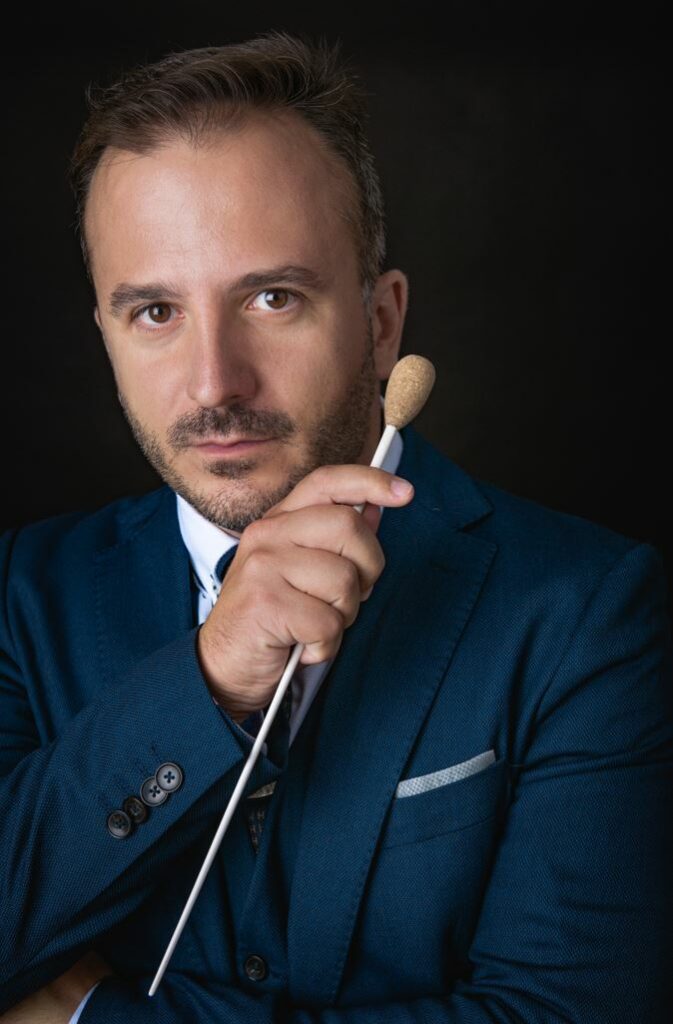 Hungarian born Huba Hollókői is the new artistic director of the Kecskemét Symphony Orchestra.
He began his musical studies as a violinist at the age of four. After graduating at the Liszt Academy of Music in Budapest, he continued to study conducting at prestigious class of the Sibelius Academy in Helsinki. As a conductor, Hollókői has worked with many of the world's leading symphony orchestras and soloists, including the Netherland Philharmonic Orchestra, Residentie Orchestra, Noord Netherland Orchestra, Dutch Ballet Orchestra (The Netherlands), Lahti Symphony Orchestra, Kuopio Symphony Orchestra (Finland), Sønderjyllands Symphony Orchestra (Denmark), OSUG Symphony Orchestra (Mexico). He made his Concertgebouw debut in 2017 with the Philharmonie Südwestfalen (Germany). In the same year he also worked with the Royal Concertgebouw Orchestra as assistant of Semjon Bychkov.
In Hungary, Hollókői works with the MÁV Symphony Orchestra and the Danubia Symphony Orchestra regularly, as well as the Miskolc Symphony Orchestra, Győr Symphony Orchestra and the Budapest Strings. In the 2020-21 season, he had his debut at the Kecskemét Symphony Orchestra, Witold Lutoslawski Chamber Philharmonic in Lomza, Prague Symphony Orchestra, Ensemble Nuove Musiche (Italy), Filarmonica Mihail Jora Bacău (Romania).

Hollókői is a sought after opera conductor; several of his productions have received critical acclaim, including Bizet's Carmen, Verdi's Rigoletto, Mozart's Magic Flute, Marriage of Figaro, Cosi's fan Tutte, and Beethoven's Fidelio (Finland), and Mozart's Don Giovanni (DNOA). He conducted a number of new music premiers; on the "Iubiți Muzica Româneasca!" festival in Oradea, with the UMZE Ensemble in Budapest, and also prepared the premiere of Monique Krüs's opera, Anne Frank.

Huba Hollókői received several prizes both from notable violin and conducting competitions such as: János Koncz Violin Competition, 2nd Citta'di Brescia Giancarlo Facchinetti International Conducting Competition. He was one of the three finalists of the 53rd Besancon International Conducting Competition in 2013. In 2014, he received a scholarship from the Anton Kersjes Fonds, and in 2019 the scholarship of the Finnish Cultural Foundation.